INTRO TO SPEED SKATING - 4 Hours of Instruction Over 4 Weeks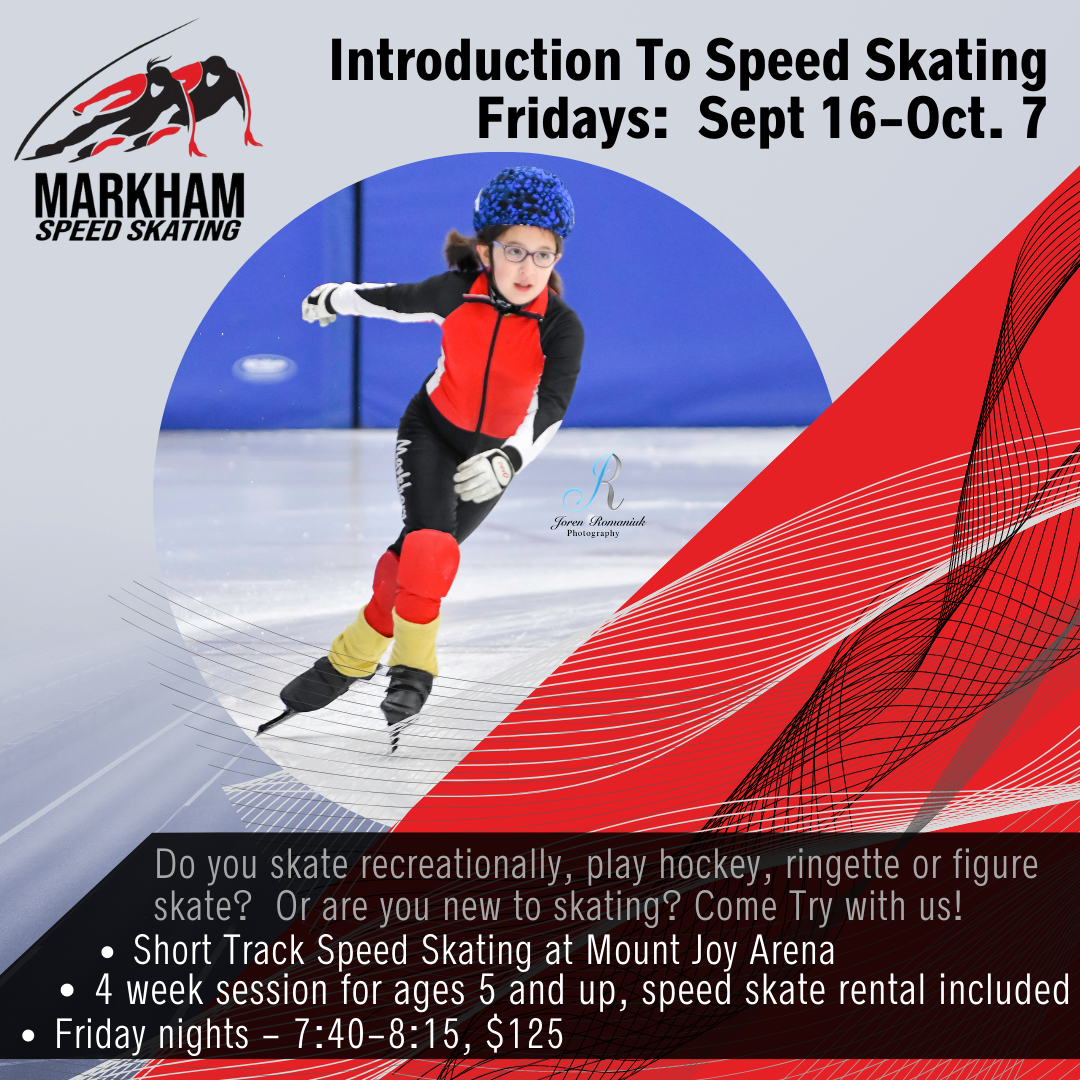 If you would like to try speed skating before you commit to a full season at the outset, then the best way to start is to enroll in one of our Intro To Speed Skating programs during the skating season (September - April). This will introduce you to the skills and thrills of the sport for a limited time and price.
You will receive:
four sessions total of ice time on 4 separate evenings
instruction from our coaches
use of speed skates
These will be held during our regular ice time on four sessions (normally successive, but can be spread out if you are unable to come on that schedule) at the Mount Joy arena in Markham. Please arrive 15 minutes fully dressed less skates before ice time on the evening of your first session, for skate fitting and preparation.
The all-inclusive cost will be $125 which includes the Speed Skate Canada and Ontario Speed Skating Association fee ($17.85). 
Bring your curiosity, an appetite to learn, and a desire to excel!
Please see Equipment needed for Speed Skating for information on what to bring!
Please Register or contact us at This email address is being protected from spambots. You need JavaScript enabled to view it. for more information.